Historically, Centro Presente was one of the handful of organizations nationally that filed a petition for rulemaking with the Department of Justice in 1995 which lead to the establishment of Temporary Protected Status (TPS) for various immigrant groups, including Hondurans and Nicaraguans in 1998 and Salvadorans in 2001. In the years since we have assisted TPS holders in the renewal of their statuses through our Legal Immigration Services department, while at the same time we have organized against racist efforts to eliminate TPS and have forcefully advocated for the logical conversion of TPS into permanent residency and eventual citizenship.
Our TPS to Residency Now campaign was launched in March of 2017 and focuses on three areas of work:
Organizing: Every month around 30-40 members of our TPS Committee meet to design strategies and activities in defense of TPS and also in the search for a permanent residency. They also receive updates on the status of TPS. Our members learn about how the U.S. government works, who has influence in its processes and how we can make our voices heard in this system.
Education: The Educational component is split between a strategy targeting TPS holders and other members of the Latino immigrant community, and a more outward facing strategy of raising awareness of TPS and its impact on the society at large. For the immigrant community we hold informational sessions to motivate them to renew their TPS and to remain aware of upcoming deadlines. We present on the different legislative proposals that are being discussed in Washington – presenting the pro's and con's of the different bills and the political context in which they have been introduced. Much of these messages and materials serve as content for our weekly half-hour radio show and also on short videos distributed through our Facebook page, greatly extending our reach into the immigrant community. For the second audience of our allies and the general public, we have produced materials such as "Save TPS Now!" a public service announcement video that we produced and distributed through social media in early July 2017. Nationally, this was the first video produced regarding the risk that TPS was in, and it quickly went viral. More directly, our staff and members have presented to allies at local churches and synagogues, universities and other venues.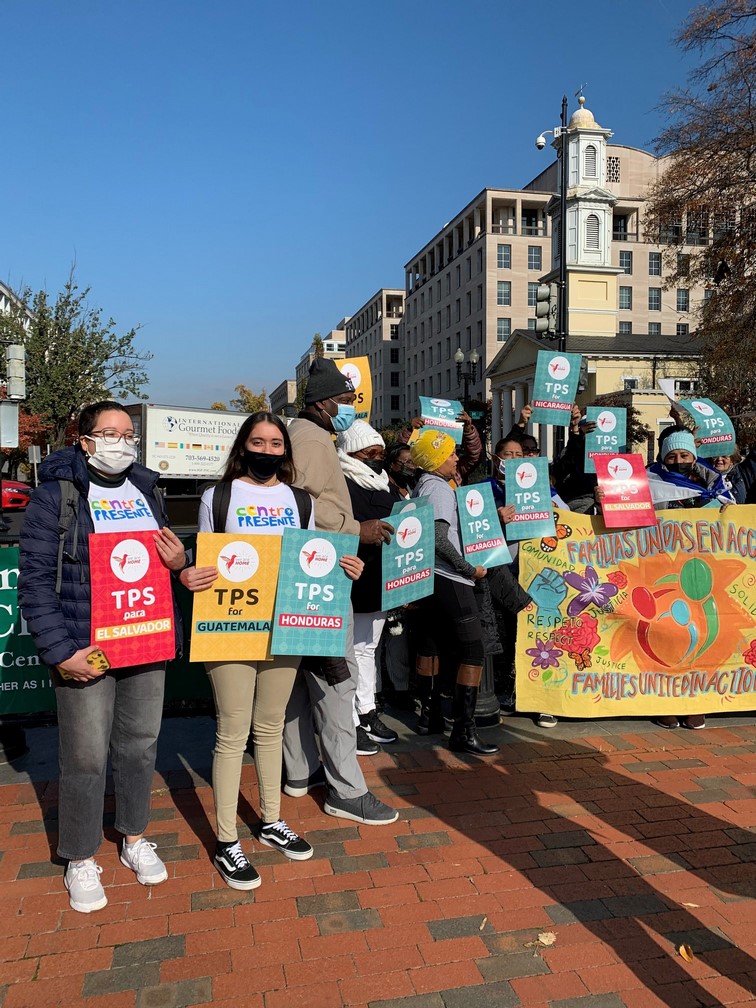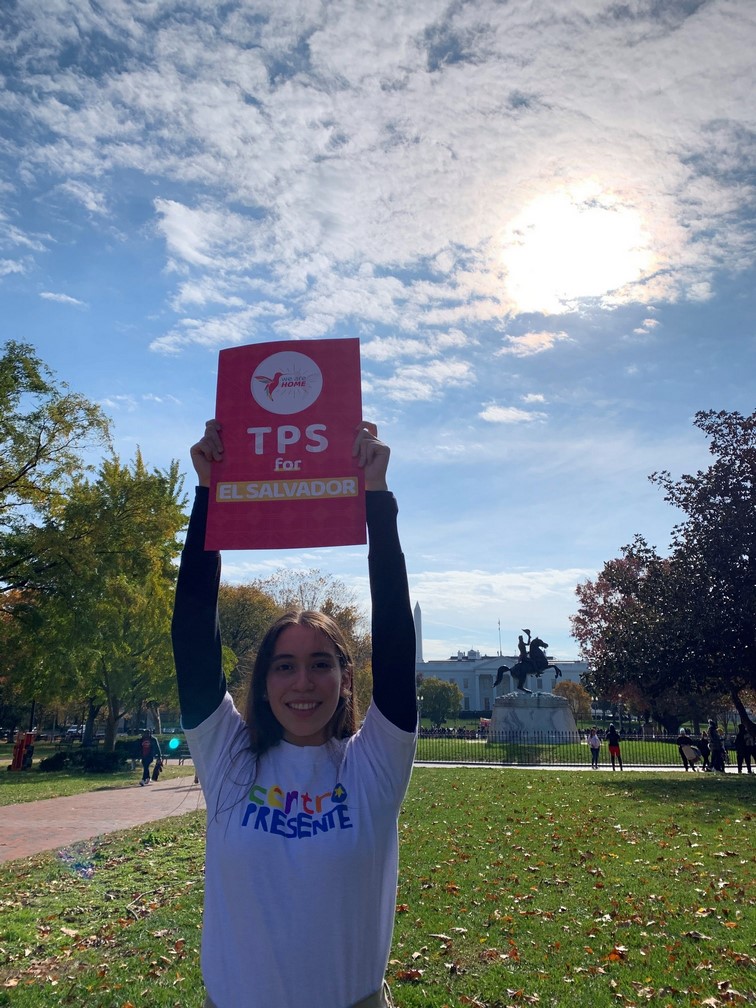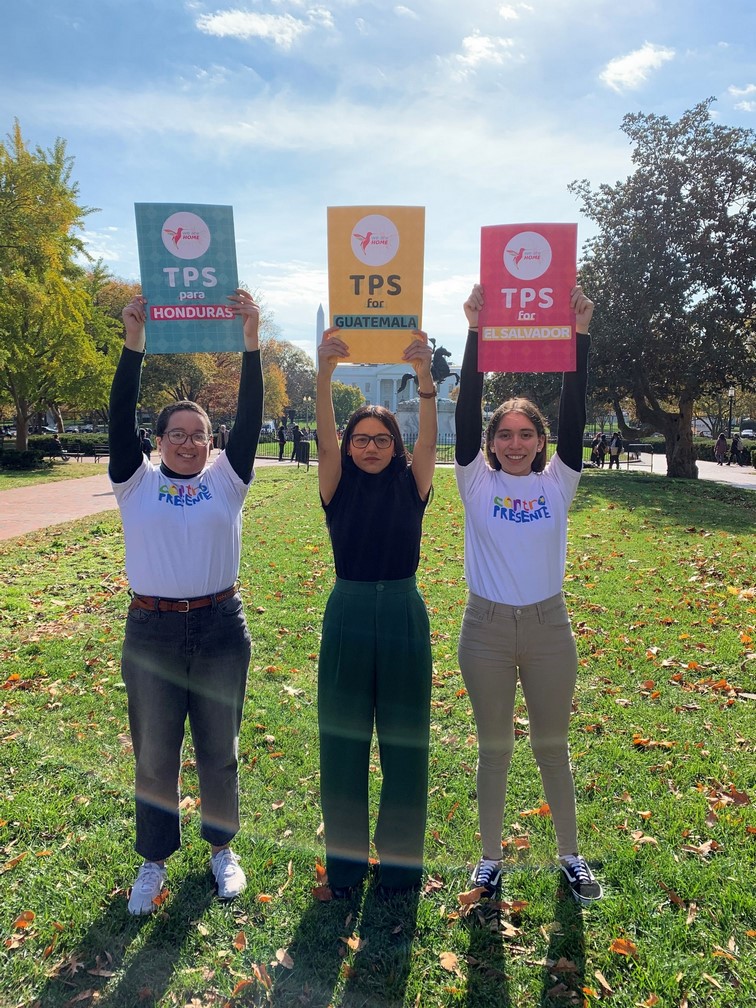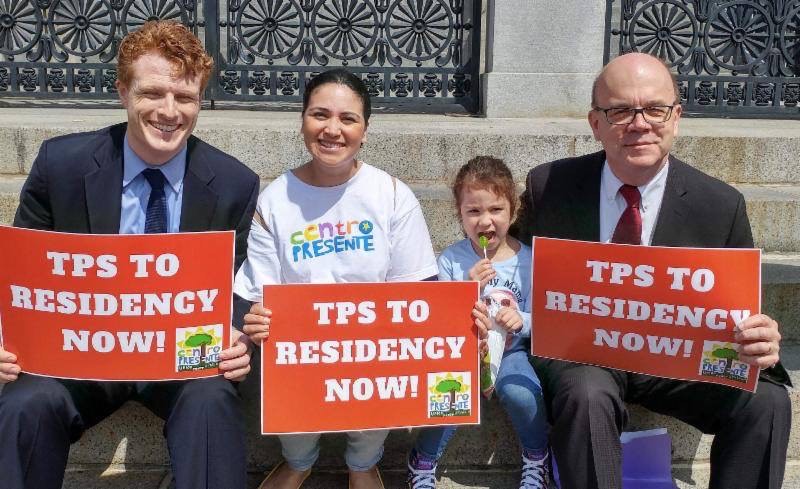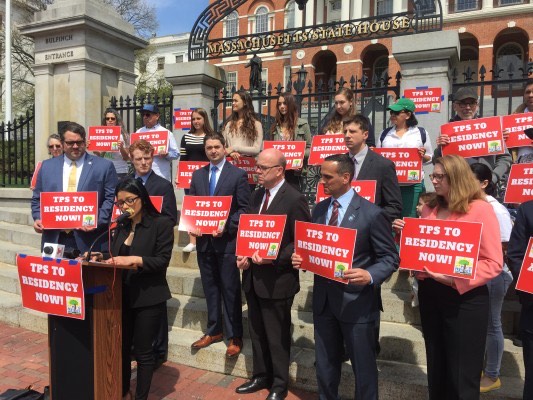 Advocacy: The campaign's advocacy has worked on multiple fronts: resolutions at municipal and state levels, legislative education, and lawsuits. Utilizing a "from the bottom up" strategy we successfully promoted municipal resolutions in support of TPS in Cambridge, Somerville and Boston. These efforts built momentum for a State resolution which was passed in November 2017, making it the first State Legislative Resolution in support of TPS in the country and served as a model for similar resolutions in other states, helping to raise awareness of the issue.

 

We hold TPS briefings for legislators at the State House and meet with members of our Federal delegation to educate them about the importance of maintaining TPS and the urgent need to convert TPS to residency. We also support national efforts by our allies such as the Massachusetts TPS Committee, the national TPS Alliance and Alianza Americas to advance legislation in Washington to maintain TPS and promote residency.
Finally with the support of legal allies, such as Lawyers for Civil Rights, we have engaged in proactive, legal strategies to fight back against racist attacks on TPS. Centro Presente vs. Donald Trump is the first lawsuit in the nation filed on behalf of Salvadoran, Honduran, and Haitian TPS recipients.