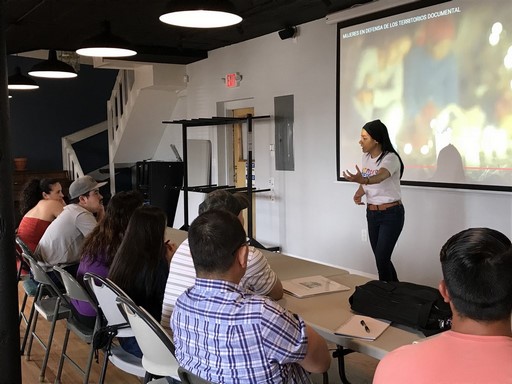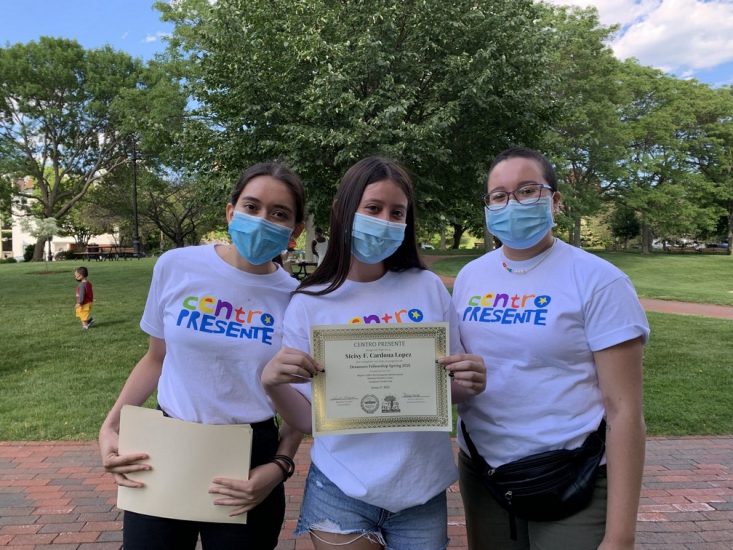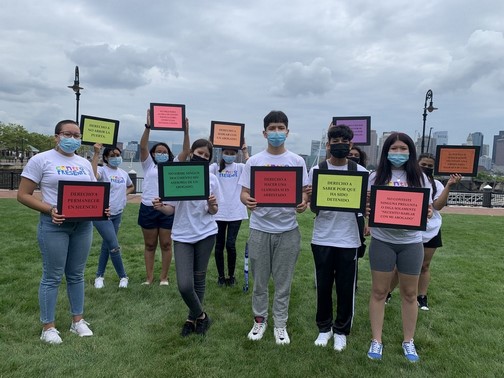 Organizational Mission Statement
Centro Presente is a member-driven, state-wide Latin American immigrant organization dedicated to the self-determination and self-sufficiency of the Latino immigrant community of Massachusetts. Centro Presente struggles for immigrant rights and for economic and social justice. Through the integration of community organizing, leadership development and basic services, Centro Presente strives to give our members voice and build community power.

Organizational History
Centro Presente was founded in 1981 in direct response to the rapidly growing community of Salvadoran and Guatemalan refugees fleeing violence, government repression, and instability in Central America. Sister Rose Marie Cummins brought together the faith-based and legal services communities with these immigrants and refugees to create Centro Presente to address their needs as a new immigrant community. Centro Presente was at the forefront of what was at the time a growing movement across the country advocating for the rights of Central American immigrants facing discriminatory immigration policies, and struggling in solidarity with social movements in Central America against US political, economic, and military intervention.
In its 40 years of existence Centro Presente has been a national leader in advancing the concerns of Central American immigrants. We were one of the handful of organizations that filed a petition for rulemaking with the Department of Justice in 1995 which lead to the establishment of Temporary Protected Status (TPS) for various immigrant groups, including Hondurans and Nicaraguans in 1998 and Salvadorans in 2001. More recently we are the lead plaintiff in Centro Presente v. Donald Trump in defense of TPS. Locally, we advocated for the first municipal ordinance against wage theft in Massachusetts, in the city of Somerville. We have also successfully advocated for municipal versions of the Trust Act, securing immigrant interactions with local law enforcement in Somerville, Lawrence, Boston and other municipalities.
As a membership-driven organization we seek to meet certain basic needs of our community within an organizing framework that empowers our members to become leaders within Centro Presente and within the broader community. We recognize that our members bring to this country their personal experiences and capabilities, and in return we provide them opportunities to develop and exercise their leadership.
A unique and differentiating aspect of our identity as an immigrant organizing entity is our analysis of immigration. Rather than a question of assimilation of migrants into the existing social and political fabric of the U.S., we adopt a more complete view of the immigration phenomenon that addresses the root causes of migration and seeks to educate both immigrants and the general public as to the larger forces behind their presence in this country. We understand the migration of Central Americans to the U.S. in the past 40 years to be largely an outcome of U.S. foreign and economic policies that prioritizes capital over human rights. It is within this human rights framework that we seek to educate, orient and empower our members to advance the cause of migrant families and workers.